Windows Update access
Click on "Action" then "Windows Update".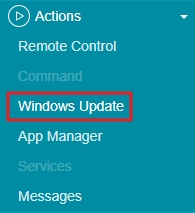 Status
You will find the following icons showing the update status on an agent.
Node level
To make the update management easier, you can filter displayed items on several parameters.
You can filter with :
Agent type : All (No filter), Servers, Workstations
Windows Update : All, Active, Inactive, Reboot
Criticality : All, Critical, Optional, Both (critical and optional)

Once you chose your parameters, click on "Filter" (1) to apply.
In this example, we select the servers with active and critical updates.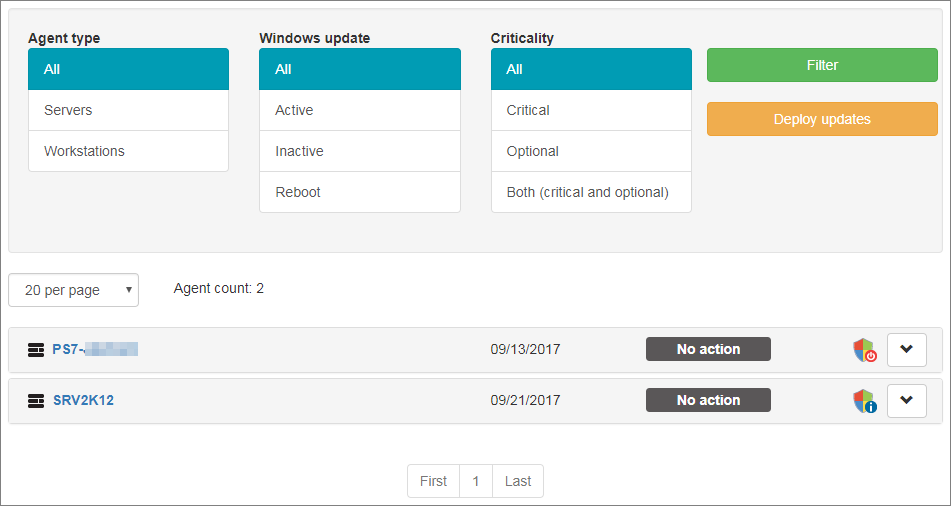 The selected agents list appears. You can deploy an agent details by clicking on the arrow right by the updates status icon.
Agent details
For each agent, last update check date (1), action (2), update status (3) will be displayed.
Displaying the details, you will see the updates list with criticality, available since and actions needed.

Agent Level
From an agent level, the Patch Manager will let you filter updates before deployement.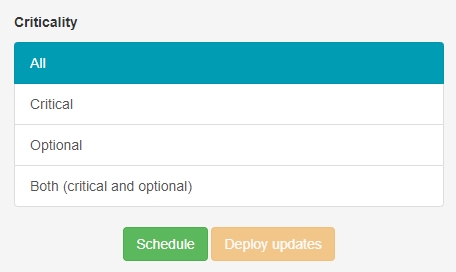 Updates deployement
After clicking on "Deploy update", a confirmation window will appear.
This window sums up targeted agents according to your filter.
You can then go back by clicking "Cancel" or go ahead and "Deploy updates".