Pedigree definition
The pedigree is defined as the ID of the machine. It offers a synthetic view of information related to the agent and allows you to perfom actions like :
Disable this agent (disabled agent will be deleted after 7 days)
Go under maintenance (eg: if something needs to be done on the hardware)
Reboot the machine remotely
You can also add a comment about the agent.
Access to pedigree
Select an agent in the tree and click on "Pedigree"

Right below information displayed in the pedigree (available actions pointed by red rectangle)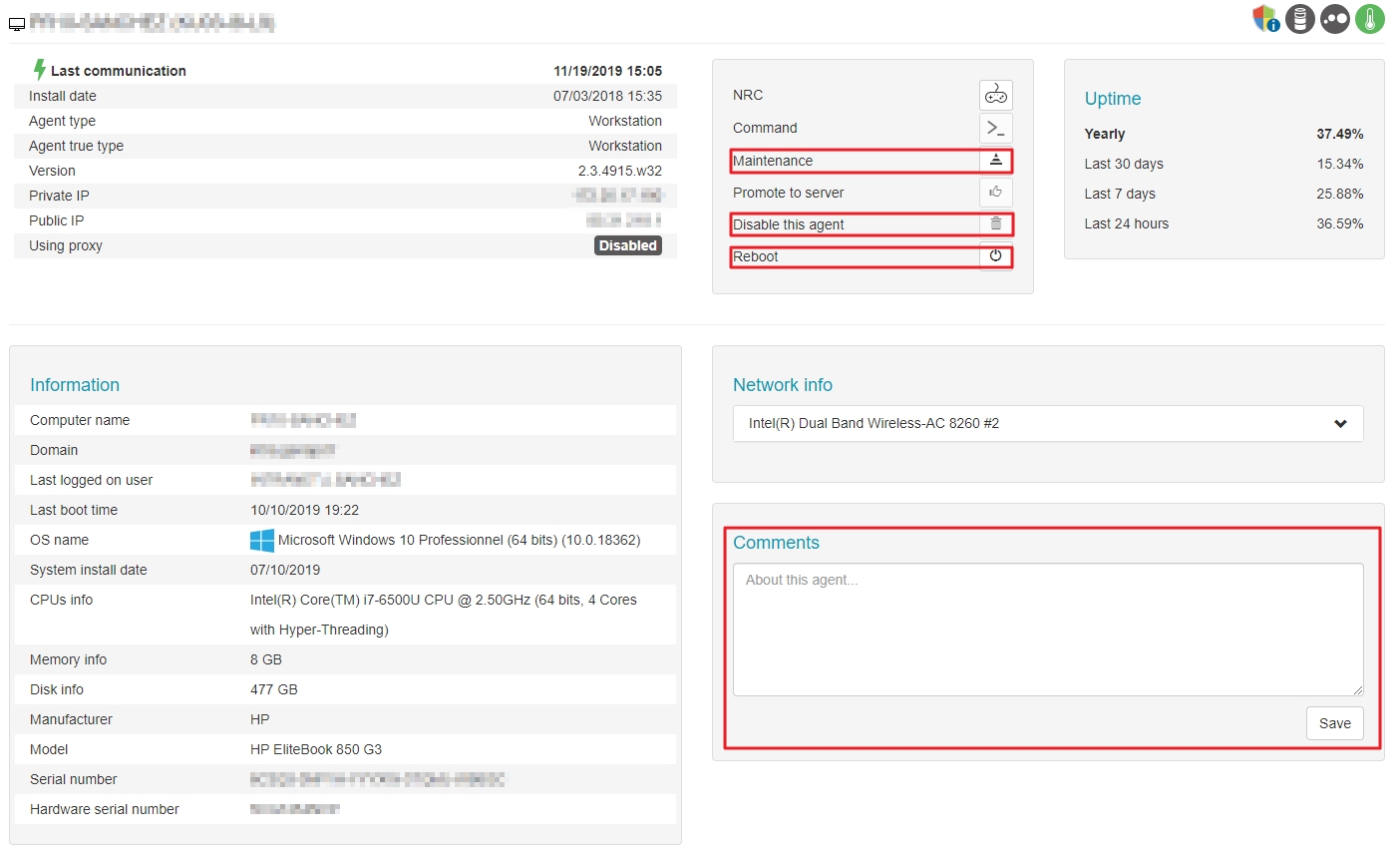 Pedigree for a node
You can have the pedigree from a node.
The access process is the same as it is for an agent but positionned on a node.
A list (inventory) appears regrouping for each agent :
the Name
the Private IP
the Install Date
the OS name
the Domain
the Manufacturer
the Model
the Hardware serial number
the Last logged on user

Note : Each agent name is a link to its pedigree.
You can Export this list to different formats :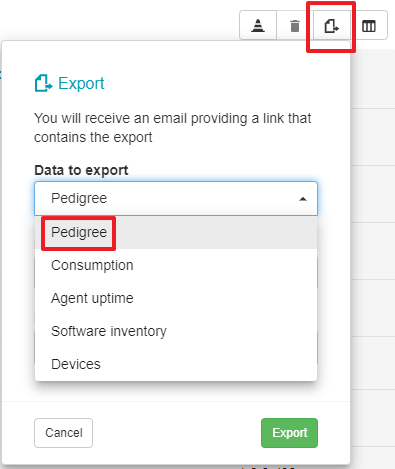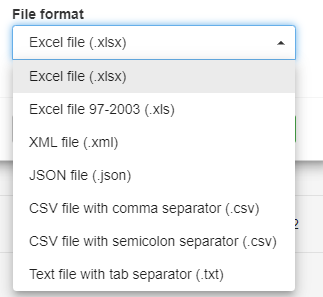 Exports
As seen in the screenshot above you have the possibility to make all sorts of exports from the pedigree of a node :
Previous month consumption
Previous month uptime
Software inventory
Last 24 hours device data
Last 7 days device data
Last 30 days device data
Last 365 days device data