Overview
Assist is the easy-to-use and secure remote support solution (via protocols such as wss:// and https://).
It allows you to quickly and effectively address the needs of your end-users.
Additional information on our rgsystem.fr site
Table of Contents:
Full web
No installation - Easy access
With or without agent
Remote support with or without pre-installation of the tool
With or without approval
Secure approval request before remote control, or the option to lock an open Windows session in order to connect to the machine
Copy/paste text
Respects habits with this essential function
File transfer
No format or size limit - Encrypted and compressed streams
Display of the remote control mouse
The cursor of the remote control mouse is displayed to facilitate diagnostics with Assist.
Multi-screens
Possibility to display all screens on different tabs
Rating
Possibility to leave a comment and a rating for RG System - Transparency
Hosted in France
Performance - Compliance - Proximity - Sovereignty
Billing
Connection to the machine and non-nominal uses. A common channel pool is available, allowing simultaneous remote support within the limits of available channels.
Free trial
Possibility to test the solution free for 30 days
Windows and macOS
Available for Windows and macOS environments


Additional Information
Copy/paste on Firefox is only functional from agent to technician machine
Text copy limitation to less than 102400 characters

Secure connection via protocols such as wss:// and https:// (among others)
Connection History
You can check the history of your Assist connections from the "Connection Logs" tab of a node, as well as view the indicators that allow you to have an overview of your remote maintenance activity.

The three available indicators above the table govern its sorting and filtering, so you can obtain values by node, agent, technician...
With or Without Approval
Secure approval request before remote control:
Display of a warning banner in the case of a remote control request from a non-certified / validated account (in Trial)
or the option to lock an open Windows session in order to connect to the machine.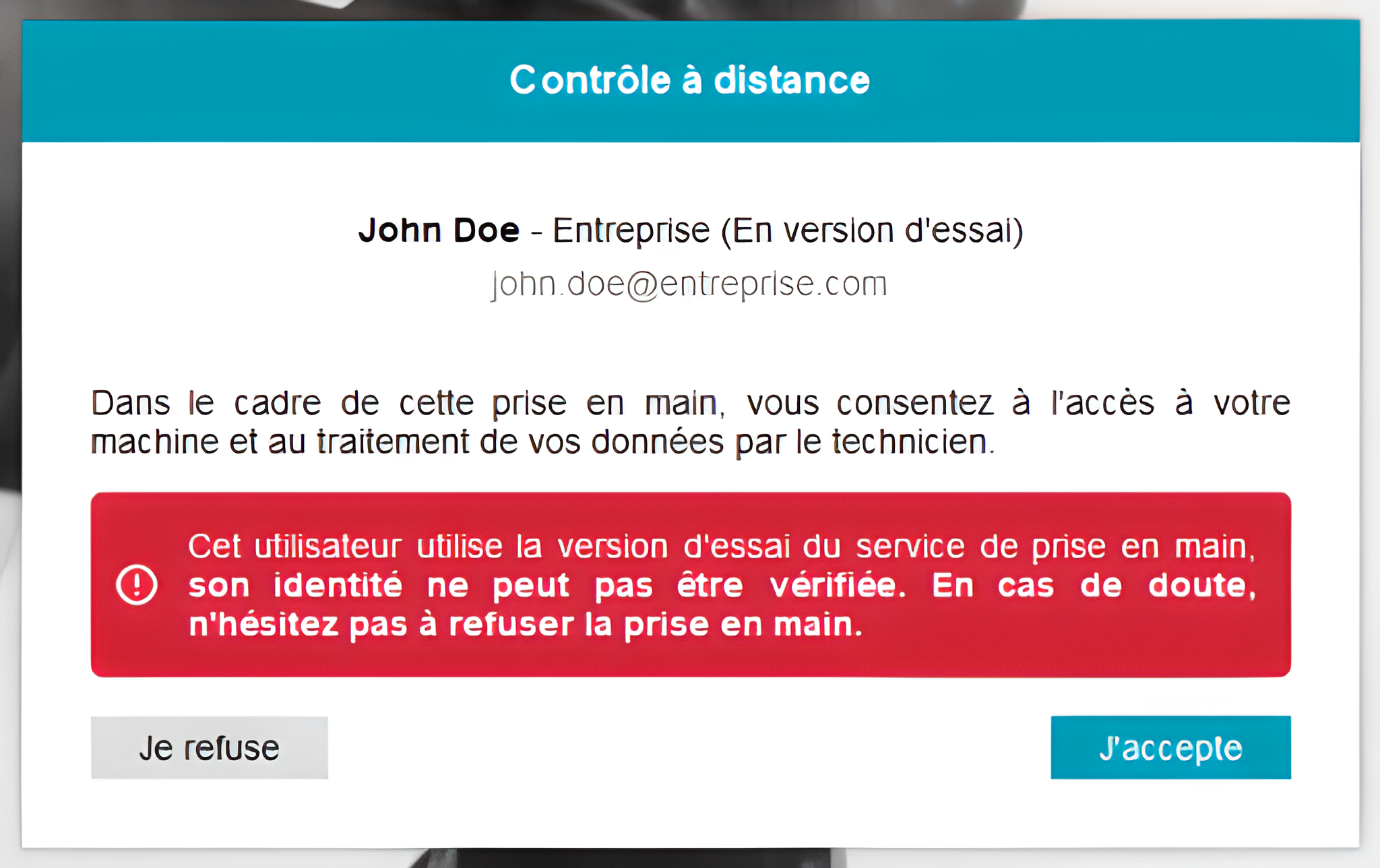 Keyboard Shortcuts on the Remote Machine
To compensate for the lack of support for certain shortcuts, Assist provides a list of shortcuts to send to the remote machine from the "Actions" menu during a remote support session.
Here is the menu in question, with the shortcuts listed:
Blocking Remote Control Commands

To block a user's commands, use the button provided in the Assist action bar.
Press the icon again, or close the session (via the "X" in the top left) to unblock the user's commands.
The blocked user can use the "CTRL + ALT + DEL" shortcut to end the blockage.
Multi-Screens
You can display additional screens of a user in new tabs of your browser by clicking on "new tab"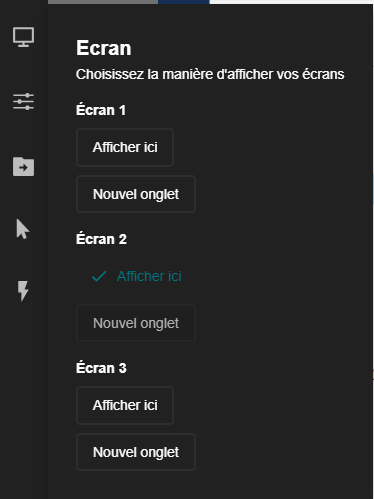 Adjusting Image Quality
During remote support, it is possible to adjust the image quality by clicking on "settings" in the menu.
By default, the settings are positioned on 1080 HD /16-bit resolution.
To maximize your experience when using Assist, we recommend adopting one of the following configurations based on your computer hardware: