1- Introduction
The two factors authentication is an optionnal security mesure asking you to enter a verification code along with your password for each connection. The verification code will be send via SMS to your mobile phone.
Once you configured the two factors authentication it highly reduces the risk for your account to be accessed by an unauthorized person.
2- Activation
To activate the two factors authentication you need to go the users management:



Once on the users management page you need to:


Select yourself and clic on the arrow to develop the details of your account.
Clic on "Activate Two Factors Authentication".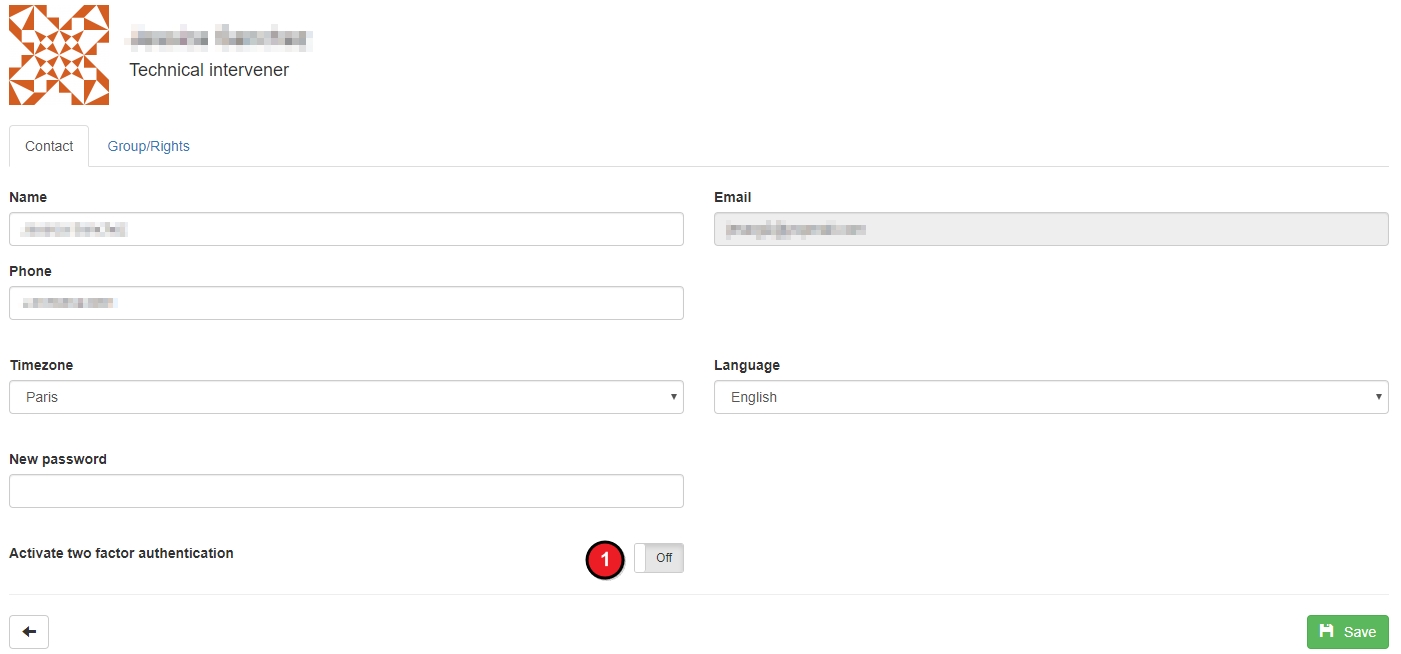 Check the phone number you want to use for the two factors authentication.
Clic on "Send" to send the verification code.

Enter the code you received by SMS.
Clic "Verify code".
By hovering the mouse over the "Resend" button you will see a timer. It indicates how much time before the possibility to request a new code.

Once you validated your phone number: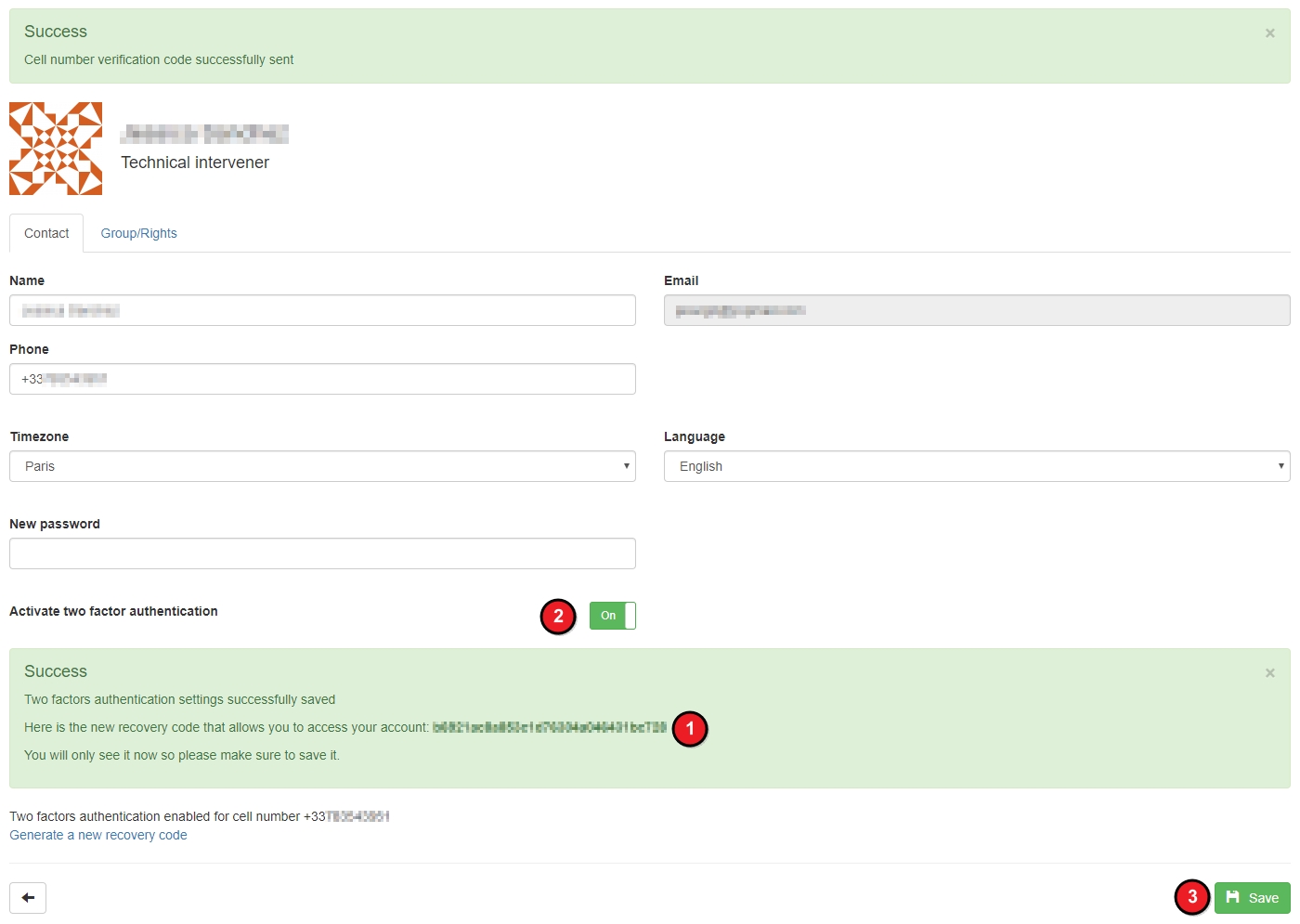 You will receive a recovery code which you need to keep because it will allow you to connect to your account if you lose your phone.
You can deactivate the two factors authentication at any time.
3- Usage
When you will want to connect to your account the following page will appear once you entered your credentials: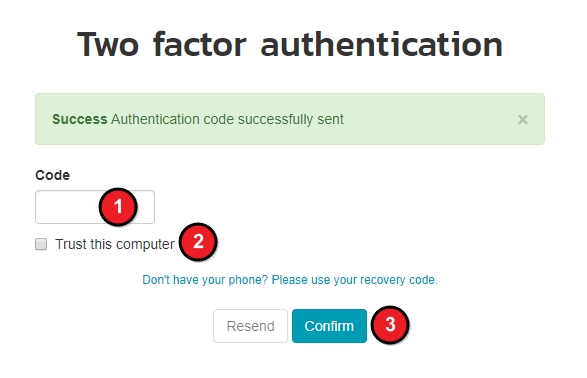 Enter the "Two factors authentication code" that you received via SMS.
Tick this box if you don't want to be asked for a code again on this computer.
Clic "Confirm"