List of release notes
04/14/2021
[Improvement] Native Remote Control

It is now possible for the end user to start a new RDP connection without having to re-download the ".rdp" file.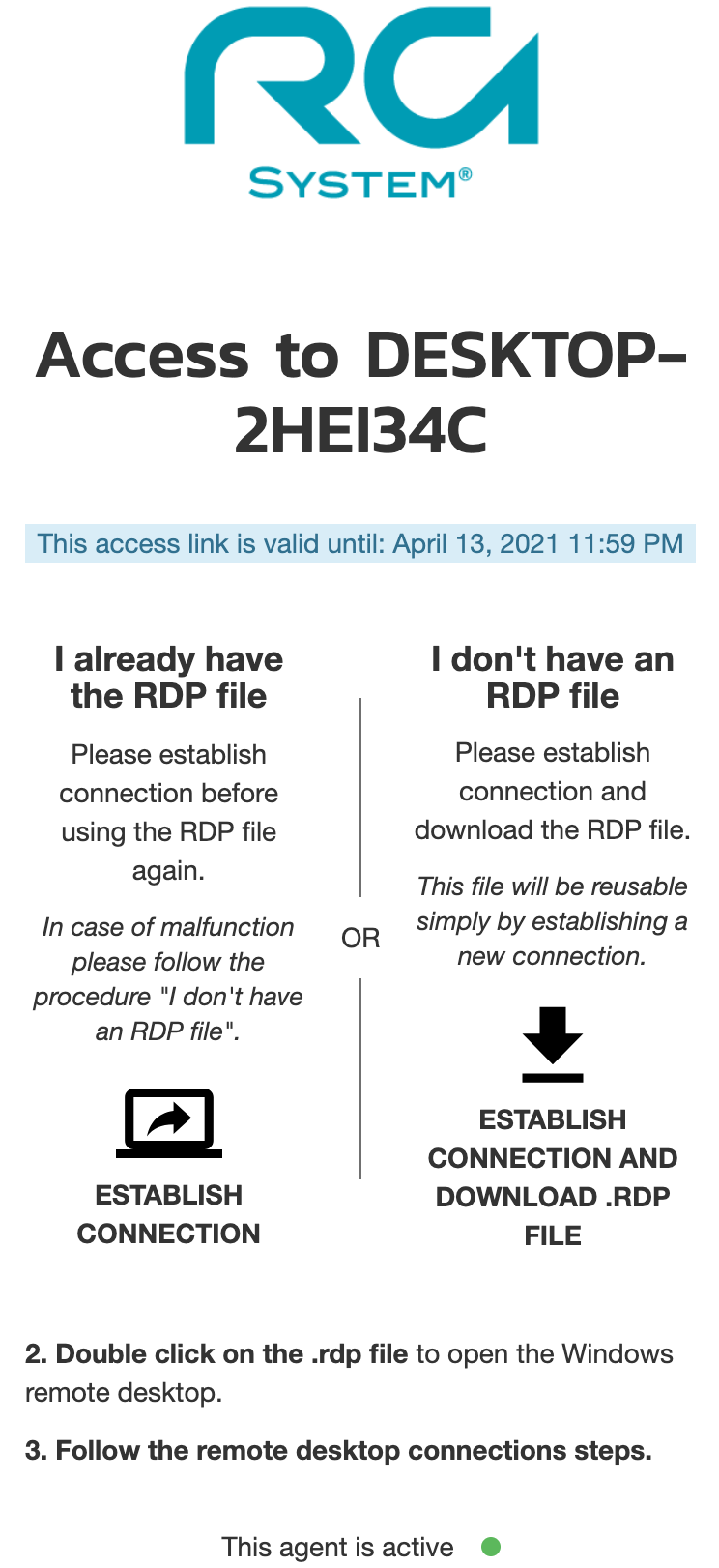 04/13/2021
[Improvement] Pedigree of a node

The pedigree of a node has been improved to allow you to choose the columns to view, sort and filter on the data of the listed agents.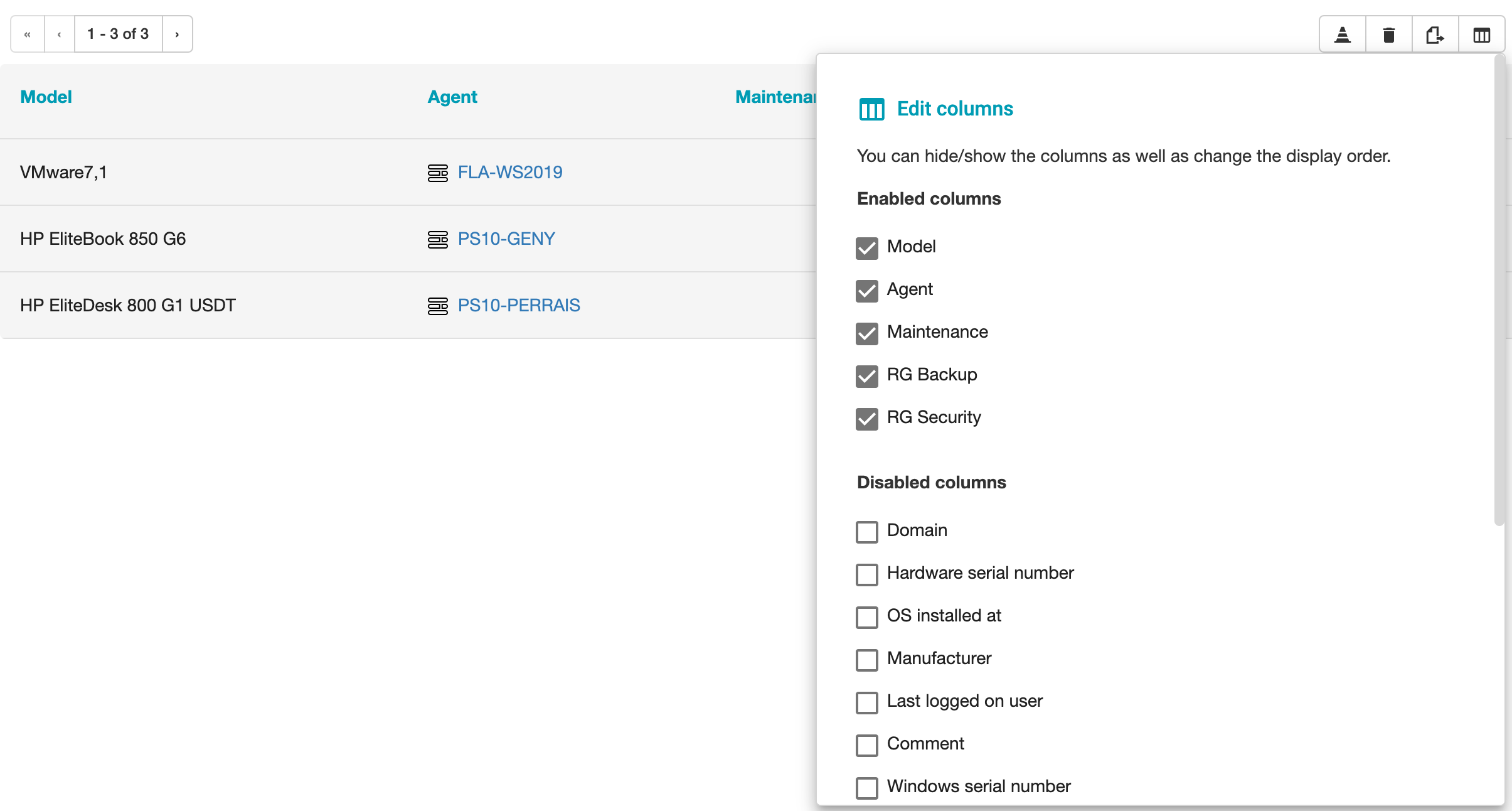 [Improvement] Backup report

It is now possible to have the number of successful backups in the subject of the backup report email.

[Patch] The manual ticket message now appear

The message entered when creating a manual ticket did not appear. It is now present in the "Details" field.